What if readers hate your characters?
Ronald E. Yates is an author of award-winning historical fiction and action/adventure novels, including the popular and highly-acclaimed Finding Billy Battles trilogy.
Do readers like the characters you create? Do they have redeeming qualities even if they do terrible things? Do readers "bond" with your characters? Are they sympathetic or pathetic? What makes a "likeable" character?
Today, author and writing coach Marylee MacDonald raises those questions and provides some revealing answers in her latest blog post.
I am pleased to re-post her always enlightening comments on writing today.
Read on. You will not be disappointed.
 What The Heck Are Likable Characters?
by Marylee MacDonald
Have you heard the term "likable characters" tossed around in your book group or circle of writing friends? If you've been in the writing biz any length of time, you may have even received e-mails from agents: "I didn't find the protagonist likable" or "I just didn't fall in love with your character."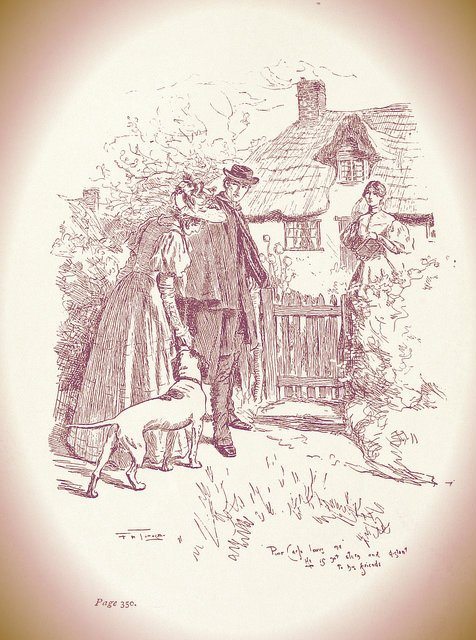 Can you create a character as likable as Jane Eyre? Readers feel a bond with her, and they're rooting for her to find a way past the roadblocks to her happiness. Image from Flickr via The British Library
Fifteen or twenty years ago, I'd never heard the term "likable characters". Then I began hearing it, and hearing it more often as my friends and I tried to find agents.
For a long time I struggled to discern the meaning of "likable characters." Now I understand that agents and editors use "likable characters" to describe a feeling of distaste.
"Likable characters" is shorthand for "I got no pleasure from reading about these people." The term is a signal that the agent would not enjoy living vicariously with your imaginary friend.
The Importance Of The Reader Bond
Agents, and readers in general, want to like and bond with your characters, especially your main character. In this blog post I'm going to talk about character likability and reader bonding.