The Rules of Writing: There Are None!
Ronald E. Yates is an author of award-winning historical fiction and action/adventure novels, including the popular and highly-acclaimed Finding Billy Battles trilogy.
For writers and those who are struggling to be writers, there is no shortage of rules, guidelines, tenets, and imperatives all calculated to turn you into a bestselling author.
They are often daunting and overwhelming and in some cases a bit terrifying.
But mostly, they are unnecessary.
Yes, I said it. Rules of writing are gratuitous, redundant, and pointless.
"What is he saying?" You might be asking yourself. "Has he gone off his mental reservation? Did somebody steal his rudder? Is he weak north of his ears?"
I have been writing, in one form or another, for most of my life. I learned the techniques and skills of writing by toiling for almost 30 years in the relentless and stressful world of journalism.
I was in some pretty good company. Ernest Hemingway began his writing career as a journalist—in fact, we both began our journalistic careers at the Kansas City Star.
Other successful authors who started as newspaper hacks include Rudyard Kipling, George Orwell, Graham Greene, Charles Dickens, Evelyn Waugh, Joan Didion, Norman Mailer, Hunter S. Thompson, Jack London, Annie Proulx, Stephen Crane, John Steinbeck, James Agee, Lillian Ross, and Mark Twain.
For 13 years I taught journalism and writing at the University of Illinois after leaving the world of professional journalism. During that time, I managed to condense my thoughts on writing into a structure suitable for the classroom.
So allow me to share my views on what writing is. What I am about to say here are not stringent rules or rigorous imperatives.
Don't forget. There are no rules. Look at my comments as suggestions or musings, but not as edicts or diktats.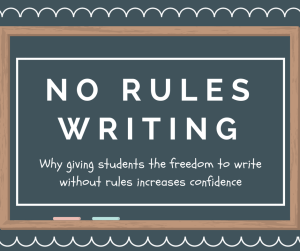 Writing is both an art and a craft. To be a good writer, you must first master the tools of the craft. What are those?