Is the American Empire Collapsing? (Part I)
Ronald E. Yates is an author of award-winning historical fiction and action/adventure novels, including the popular and highly-acclaimed Finding Billy Battles trilogy.
 In the late 1980s, most political pundits were writing off the United States as the preeminent economic power in the world.
Japan, they insisted, had supplanted the U.S. as #1 and Americans watched as Japanese, rife with cash, bought up trophy properties from New York's Rockefeller Plaza to the fabled Pebble Beach Golf Course in Carmel, California. Japanese secretaries flush with a super-strong Japanese Yen were buying up condos overlooking New York's Central Park and along the Malibu coastline.
The hysteria was palpable. America soon was going to be owned by the Japanese.
I was in the middle of this hysteria, living in Tokyo as the Chicago Tribune's Chief Asia Correspondent. I have to admit as the plethora of books and news stories about the new Japanese Super State flooded the planet, it was difficult not to buy into the credence of these arguments.
America, the experts droned on, had lost its competitive edge. Its people were soft, lazy and inept.  The American Empire was in decline–another Great Britain, losing its status and stature around the world.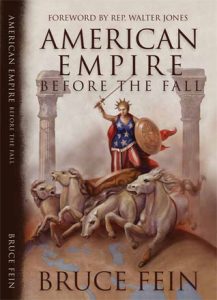 Then along came 1990-91 and the over-inflated Japanese economic bubble, engendered by a grossly over-valued real estate market, burst. Within a few years, the U.S. regained its competitive edge, and its economy embarked on a decade of unprecedented growth. Meanwhile, the Japanese economy has yet to recover fully.
Of course, that is not the end of the story. Today the U.S. is once again teetering on the brink of economic catastrophe and this time China is perceived as the nation poised to supplant America as the world's most powerful economy.
Now anybody who has been to China has to be impressed with the progress that country has made. New cities, new buildings, new roads, new industries—all of these things add up to