An Idea to Save Book Stores and Help New Authors
Ronald E. Yates is an author of award-winning historical fiction and action/adventure novels, including the popular and highly-acclaimed Finding Billy Battles trilogy.
One of the saddest events of the past ten years or so has been the inexorable demise of the brick and mortar bookstore. Fully half of the bookstores in the United States have vanished in the past ten years.
Gone are places like Borders, Crown Books, Waldenbooks, B. Dalton, Kroch's and Brentano's, Oxford Bookstore, Atlantic Books and Davis-Kidd Booksellers.
A few are still hanging on. Barely. Barnes & Noble, for example, and Follett's, Book Off USA, Hudson News and places like the sprawling and immensely popular Powell's Books in Portland, Oregon.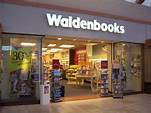 But for the most part, physical books stores are being shoved aside by online booksellers like Amazon, Alibris, AbeBooks.com, Biblio.com, ValoreBooks, etc.
The exception to this trend was recent reports by CNBC and Wall Street Journal that Amazon is planning on putting up a physical retail bookstore across from New York City's Empire State Building.
So far there has been no confirmation from Amazon.
But even if that were to happen, most experts see the demise of brick and mortar bookstores continuing as more and more readers chose to buy their physical and e-books online.
So what can be done?
I recently received an e-mail containing an intriguing idea.
It came from author Doug Preston, who along with co-author Lincoln Child, has written such bestselling books as Relic, Riptide, Mount Dragon, Gideon's Sword and The Lost Island.
 Preston attached a note containing an idea for saving bookstores and helping authors sell more books in them. The idea was from author Daniel Handler, aka Lemony Snicket, who has written books like The Basic Eight, Watch Your Mouth, and Why We Broke Up.
Rather than paraphrasing Handler's note and idea, I will include it here verbatim and add some final thoughts:
"Dear comrades-in-ink,
 "Whether or not you are