A Little Shameless Self-Promotion
Ronald E. Yates is an author of award-winning historical fiction and action/adventure novels, including the popular and highly-acclaimed Finding Billy Battles trilogy.
I want to thank all of you who are subscribers to my blog, ForeignCorrespondent. I sincerely appreciate your willingness to accompany me on my nomadic excursions of punditry, self-reflection, and occasional brainstorms.
Like all who blog, I am endeavoring to increase my subscriber base. Therefore, I am asking each of you to invite friends, neighbors, relatives, and just about anybody you know who has access to The Internet to check out my blog and subscribe.
Naturally, I am not asking you to do this without any incentive.
For the first five who can convince 10 new subscribers to join the congregation, I am offering $10 Amazon gift certificates.
All you need to do is email me the 10 names so I can check them against the subscriber list and voila, I will send you directions to pick up your $10 Amazon gift certificate.
It's as easy as that.
AND NOW, FOR SOMETHING ELSE
During the past couple of months, I have received frequent inquiries from readers who ask when Book #3 (Working Title: "The Lost Years of Billy Battles") will be available.
First, let me thank those faithful fans of the Finding Billy Battles Trilogy for their interest and encouragement.­ Your support means a lot as I trudge ahead writing this last chapter in Billy's long and astounding life.
All I can tell you at this point is that I am about 85 percent finished with Book #3 and my objective is to have the book finished and published this fall.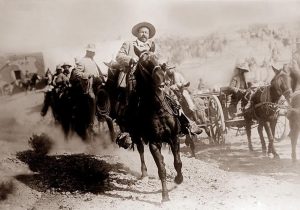 As to the story, without giving away too much, I can tell you Billy and Katharina have some harrowing adventures in Mexico during that country's bloody revolution. Later, some horrific events cause Billy to vanish. What happened? Why did he disappear? Where did he go? How long was