Where My Characters Come from
Eshelle Butler was born and raised in Chicago Illinois. She graduated from Columbia College Chicago and has a BA in Marketing Communications and Journalism. She also has a background in music. In addition to being an Author, she is also a Poet, Screenwriter, and Blogger. Eshelle is divorced and has one child and currently resides in a small town outside of Chicago Illinois.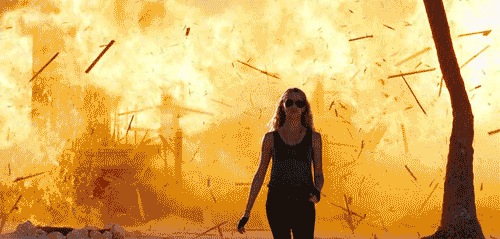 I enjoy using strong women as my main characters and I guess it's because that is what I aspire to be. I write about people that I would find interesting. People that I would root for. Some of my characters are strong men but it's mostly in my screenplays. I plan to have a strong male as the main character in future books. I understand both men and women very well even though I am not gay or bisexual, however I am very in touch with my "Inner Guy." I just don't like weak characters in stories and I have always found them to be boring. I want my readers to be inspired by my main characters. Ashley James is the main character in my book "A Woman Of Courage" and she is similar to myself because I too am divorced and a single mom with a son. I also have an ex-husband whom at the time that I wrote this novel, I could not stand. But times change and so do people. He and I are friends now and hopefully it'll stay that way. The main character in my upcoming book "Spirit Walk" is a strong younger woman whom has literally been through hell and fighting to keep her sanity. I enjoy writing about real people, even if it means putting a little bit of myself or someone that I know in that character's personality. Why? Because I want my readers to be able to relate to these characters. I think that make's a better story. If you can actually cry or laugh because of something that one of my characters said or did and get something out of it, than that's great...that's magic.