What Christmas Means to Me
Eshelle Butler was born and raised in Chicago Illinois. She graduated from Columbia College Chicago and has a BA in Marketing Communications and Journalism. She also has a background in music. In addition to being an Author, she is also a Poet, Screenwriter, and Blogger. Eshelle is divorced and has one child and currently resides in a small town outside of Chicago Illinois.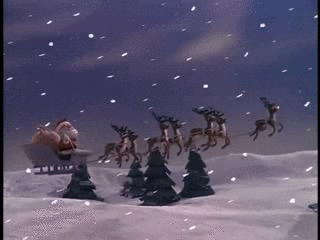 Hey there and Merry Christmas to all my readers and fellow writers out there. For the past few days, I have been working diligently trying to complete the first draft of my book and I am so close it's not even funny. It hasn't been easy though with working a six-day work schedule, preparing for the holidays and setting up my new apartment with my son. So, I have been busy. Christmas has always been a special holiday for most and for me it's been a treat every year. Particularly during my childhood.
I remember being a kid and literally counting the days until Christmas. My mother was the one who bought the toys for me and allowed me to choose whatever I wanted in the old Montgomery Ward catalog. Remember those? They always had the best toy selection next to Toys Are Us. The only rule was not to choose something that was outrageously expensive. I grew up in a house with two working parents who always celebrated Christmas. You should have seen some of the Christmas trees that have come into our house. We had green ones, white ones, pink ones, fake ones and a real one that our dog Dominick used to like to water on occasion if you uh know what I mean lol.
I used to love going Christmas shopping in downtown Chicago. State Street was always decorated so beautifully. I loved watching the dolls that moved in store windows and the big tree that stood high at The Daily Center. Everyone was always so nice during that time of year and it made you wish that Christmas was every day. It seems to be the only time people are happy and care about each other. Why couldn't it be that way every day? Why